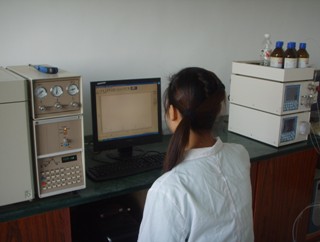 Stable quality is more important than high purity.
We pay special attention to the quality, there are two Analysis rooms in our factory, which are equipped with HPLC, GC, Melting point Apparatus, Moisture  titrator to insure the quality before the shipping. For the new compound, it will be tested by H-NMR, MS to confirm the structure.
We have about 600m2 GMP Pilot-plant, which will make us jump in quality control and help us to the reliable supplier.